DONNELIS
Franciacorta Brut sparkling wine
This Franciacorta, produced in the Clusane area of ​​Iseo
near the homonymous lake, is made from 90% Chardonnay grapes
and Pinot Nero for the remaining 10%.
The only drink competing with a good coffee is an excellent wine
The grapes, hand harvested, are placed whole in the press
and pressed gently in order to reach 60% yield,
that is you can extract 60 liters of Flower must from 100 kg of grapes.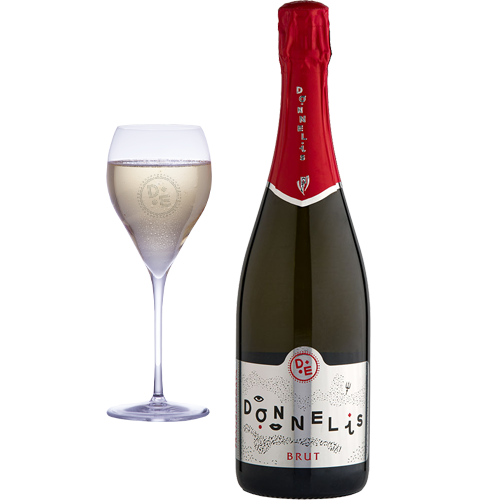 Spumante
Prodotto nella zona di Clusane di Iseo, vicino all'omonimo lago,
è composto da uva Chardonnay al 90% e
da Pinot nero per il restante 10%.